Andrew Flintoff disagrees to those who say Virat Kohli is not as good overseas as he is in his own backyard.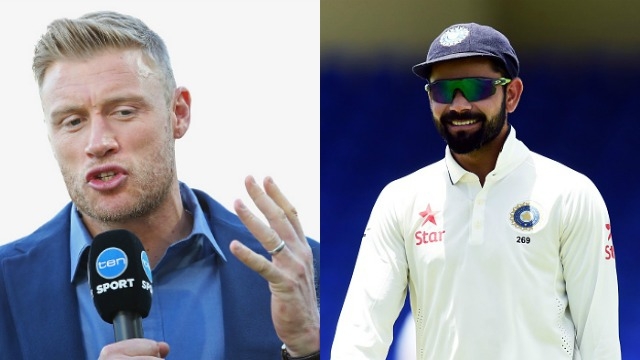 In Flintoff's opinion, Kohli may have had a bad tour to England three years ago, but, when he features in red-ball Cricket in UK in future, he will excel for sure because he has the tools to play against swing bowling.
Flintoff also doesn't think that anyone in the world right now can match Kohli in terms of all round batting.
As per Flintoff, Kohli looks perfectly suited to whichever format he plays. If it's the longest format, he plays the crafting game and does not try to do anything airy fairy. And as he comes to ODIs and T20s, he switches himself to a different mode and starts smashing everyone for fours and sixes and he doesn't even have to look ugly for that because of a huge range of skills that he is blessed with.

The rankings of the ICC don't suggest that Kohli is the best with the bat because he is not topping the rankings either in tests or the ODIs at the moment, but, the other side of the coin is that barring him, nobody else is averaging in the fifties in all forms of the game.
Also, it's Kohli's strike rate in the shorter forms and his capability to finish games despite being a top order batsman is what makes him stand apart in the eyes of Flintoff.
The other players who are considered to be in the league of Kohli, be it Smith or Root, they also have a decent strike rate, but, they don't double up the role of the innings-builder and the finisher for their teams which Kohli does for India.